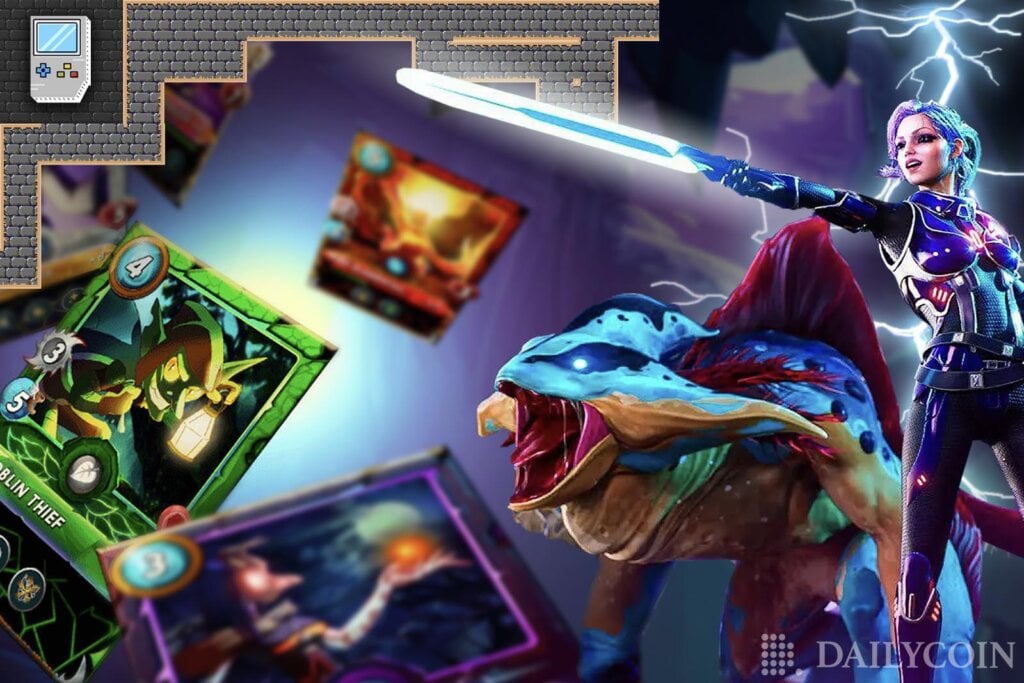 DappRadar's latest report claims that blockchain gaming is defying the crypto winter with its upward trend. With almost one million daily, unique active wallets, the gaming sector exhibited a bullish trend in July 2022.
Gaming Dominates Blockchains
As the report highlights, gaming accounted for up to 60% of blockchain activity in July. 
Here are the highlights drawn from the report:
Gaming in July saw approximately one million daily unique active wallets (UAW). The number rose to 57.3%, up from 52%, month-on-month, which, as per the reports marks a bullish trend. 

Along with this, the value of transactions made in this segment were recorded at $857 million.

Successful blockchain games showed a tendency to retain players, which indicates genuine engagement.
The report goes on to highlight that blockchain and metaverse games have consistently secured increasing levels of venture capital.
DappRadar x BGA Reports on Games
DappRadar, in collaboration with BGA Games, recently published an exclusive report on blockchain games. 
Here are some quick highlights from this report using data that was collected in May 2022):
Splinterlands topped the list of users with 350,000 daily unique active wallets, a number that stands in defiance of the overall bear market.
Illuvium held its first land sale, which generated $72 million.
STEPN, a Move to Earn project, reached the milestone of 2 million monthly users.

Web 3.0 and metaverse projects raised close to $1.4 billion in investments.
Published on June 20th, the report claimed that the blockchain gaming vertical was handily outperforming the crypto winter.
What Else Does the Report Say?
The report also sheds light on other notable trends across the industry:
For the first time since June 2021, NFTs failed to maintain a sales volume of $1 billion.

New competitors, such as the GameStop and Nickelodeon NFT Marketplaces, could give OpenSea a run for its money. Although OpenSea remains the biggest marketplace in the space, its market share has fallen to 58.6%, down from its dominant 84%.

The DeFi sector has started to recover from the Teraa (LUNA) disaster, recording a 22% surge to reach $82.3 billion in total value locked in the last month.
Despite the surge in transaction volumes and UAWs, high entry costs commonly serve as a barrier to entry for the blockchain games, with the biggest games often demanding significant investment before actually becoming profitable. 
This issue might be addressed once there are a greater range of high-quality games competing to attract users. Furthermore, newer games with sustainable and scalable models may serve to beat the trend of "diminishing returns" seen in the current generation of games in the long run.
With blockchain games secure more and more venture capital investment, the P2E space seems to be living up to its promise. 

It should also be noted that traditional video game giants like Square Enix and Epic Games are also investing in NFTs and their integration with video games. The recent surge in investments may be reflective of that.

P2E games are seeing an consistent increase in their daily user base, while the more popular games are retaining their userbase. This could indicate that the return on initial investments are good, and the quality of gameplay provided is improving.