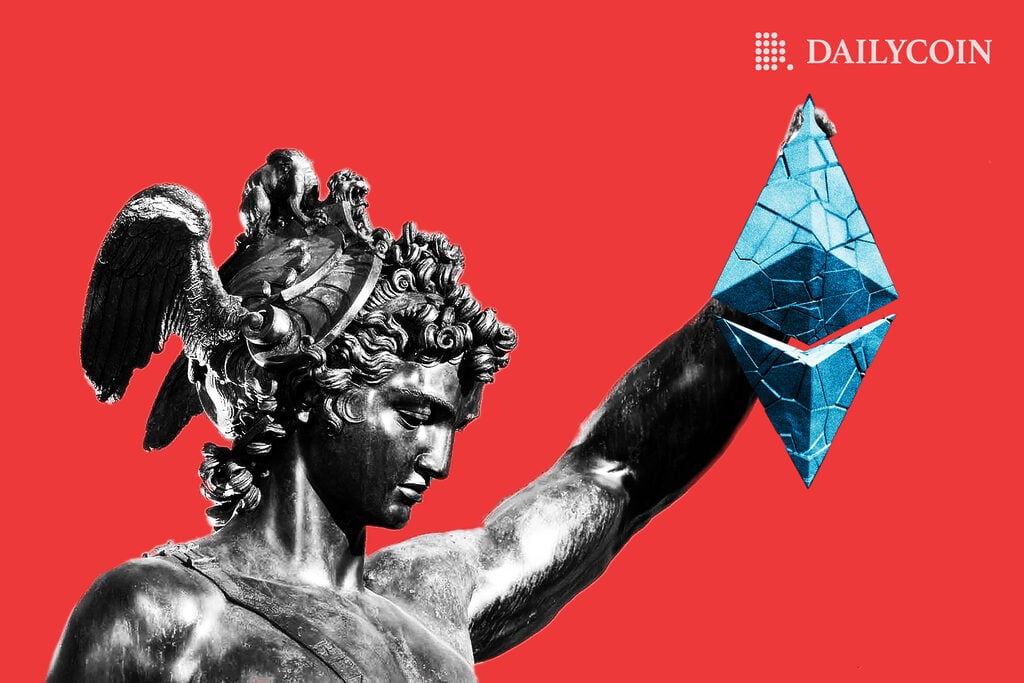 Layer 2 Labs raised $3 million to bring drivechains to the Bitcoin network
Paul Sztorc will be the new CEO of Layer 2 Labs
Sztorc is the Bitcoin developer behind BIP 300 and BIP 301
Layer 2 Labs, a pioneering Bitcoin development company, has raised $3 million in seed funding to further the development of its innovative drivechain technology. The technology, the company claims, would cement Bitcoin's position as the premier cryptocurrency. 
Bitcoin developer Paul Sztorc announced the launch of the company on Tuesday. Sztorc, the developer behind Bitcoin Improvement Proposal (BIP) 300 and 301, also confirmed he would be the company's CEO. BIP 300 and BIP 301 detail the functionalities of drivechains, which are a variant of sidechains.
"Our mission is to eliminate all Altcoin and Fiat transactions, leaving only Bitcoin (and its associated freedom and prosperity)," the company announced on Twitter.
According to the company's announcement, drivechains would bring unparalleled functionality to Bitcoin's network. They would enable Bitcoin to compete with smart contract-enabled blockchains like Ethereum. Moreover, drivechains would also drive demand for BTC and rewards for miners.
"We have six sidechain-designs in development already, including two which are exact clones of Ethereum and zCash (but BTC-only). These allow for immediate global scale, easy-to-use impenetrable privacy, and total protocol flexibility," the company wrote.
The company also stated that they aim to improve the user experience for Bitcoin. "We plan to improve Bitcoin's UX. It must be easy to use Bitcoin the right way (with one's own node and keys)," they wrote.
They also called on all members of the Bitcoin community to make this development a reality. "By working together, we can help ensure the continued growth and success of Bitcoin," they concluded.
What Are Sidechains and Drivechains?
Sidechains are blockchain networks that connect to existing blockchains like Bitcoin via a two-way peg. They allow smooth and secure token exchanges between the mainnet and secondary chains.
The system works by locking up cryptocurrency in the mainnet, and releasing an equivalent amount on the sidechain. The two-way peg allows the prices of the main token and its sidechain equivalent to be equal.
Sidechains provide the Bitcoin network with the ability to scale, which has been a challenge for developers up until now. Additionally, sidechain technology could support smart contracts and other applications that are not currently possible on the Bitcoin blockchain.
Unlike sidechains, which typically have their own coins, drivechains borrow the coin from their parent chain. In the case of L2L drivechains, that's BTC. That means that the drivechains would lead to higher BTC adoption and boost demand for the major cryptocurrency.
Can Bitcoin Really Replace All 'Altcoins?'
Altcoins is a term used to refer to any digital asset that is not Bitcoin. Some Bitcoin maximalists use the term disparagingly when comparing Bitcoin to other tokens. However, it is unlikely that Bitcoin can really replace all other digital tokens.
For instance, Ethereum is the backbone of a variety of Decentralized Financial (DeFi) applications, while Monero is used for its privacy features.
Even if Bitcoin could replicate all the functionalities of other tokens, it is unlikely that it will replace them completely. In particular, crypto investment firm Andressen Horowitz highlights the utility of these tokens.
The incentive of holding digital tokens can be beneficial for the project's development. This is because many digital tokens serve the purpose of rewarding early users of decentralized networks. By helping establish network effects, these tokens can reward the users that helped the project in its critical early state.
Bitcoin has been under fire due to its Proof of Work (PoW) consensus mechanism. PoW requires a significant amount of energy to power, which puts it in the crosshairs of regulators. This could mean that Bitcoin could face significant headwinds, despite the innovations in its ecosystem.
The development of drivechains could help Bitcoin become a more versatile blockchain. This would mean that it could compete with other blockchains, which has the potential to increase its adoption and price.