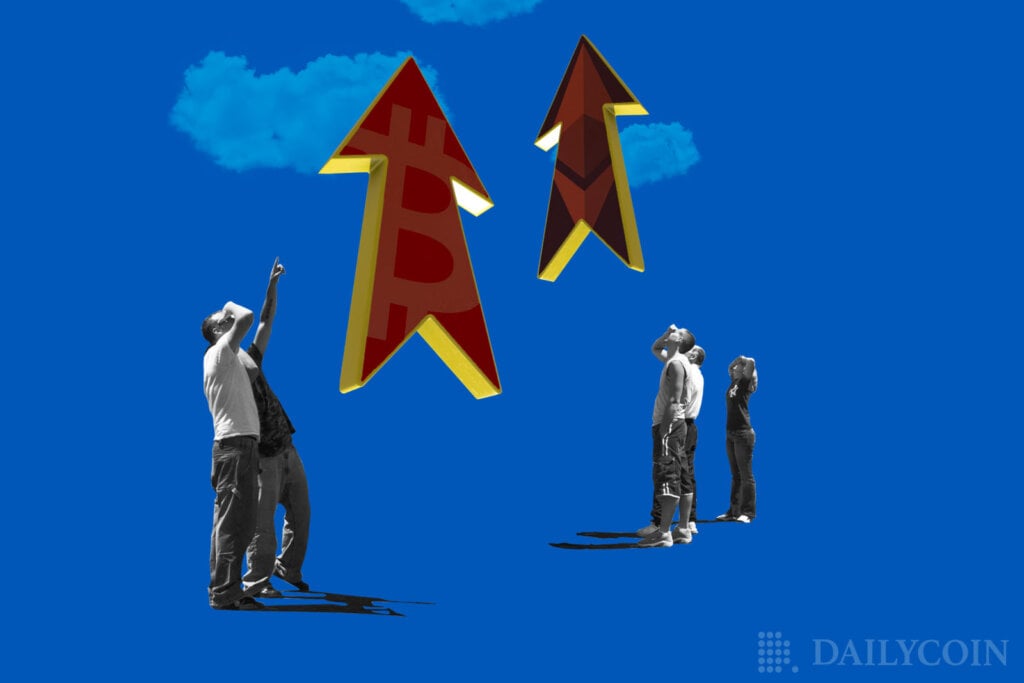 Bitcoin (BTC) rose in value by  8.53% to $20,811over the last 24 hours, the most seen in over a month, as the markets reacted positively to a record rate hike by the European Central Bank (ECB), and the vows of a rate hike by Federal Reserve Bank (Fed) Chairperson Jerome Powell, hitting a peak so far on Friday, 9th September 2022.
On Thursday, 8th September 2022, the ECB announced a 75 basis point interest rate rise, taking its benchmark deposit rate to 0.75%. Following the news, BTC managed to push past the $20,000 resistance level to trade at $20,728 at the time of writing. Following suit, the price of Ethereum (ETH) also rose, hitting $1,696.6, and is being predicted to further rise to $1,700.
One of the reasons for the fluctuations in BTC's value is the uncertainty around how far central banks are willing to go in terms of raising interest rates in the face of a worsening global economy.
CNBC reports that the ECB has also revised its inflation expectations, placing them at an average of 8.1% in 2022 and stating that it expects to hike rates further as "inflation remains far too high and is likely to stay above target for an extended period."
Meanwhile, the  United States central bank (Fed) has vowed to raise rates in order to tackle inflation. In his public address, Federal Reserve Bank Chairperson Jerome Powell stated: "History cautions strongly against prematurely loosening policy. I can assure you that my colleagues and I are strongly committed to this project and we will keep at it until the job is done."
Asia & U.S. Stock Markets in the Green
The commitment to tackling inflation by two of the world's major central banks has also resulted in the stock markets trading up.
Asian stocks like the Hang Seng Index were up by an approximate 2.5%, while the Nasdaq Composite notched 2.1% gains. Dow closed almost 200 points higher, while the S&P 500 added 0.7% to its books.
Reports from market observers also suggest another 75 basis point rate hike could be expected from the U.S. Federal Reserve Bank later this month, as it remains committed to tightening the economy's financial conditions.
Fed Vice Chairperson Lael Brainard recently gave a statement in which she underlined that the profit margins in several industries remain healthy after last year's boom, and firms appear willing to accept lower margins due to negative consumer responses to higher prices.
Bitcoin is still nearly 70% down from its all-time high price of $69,044. 
The imposed interest rate hikes by Central banks traditionally cause market reactions and increase volatility.