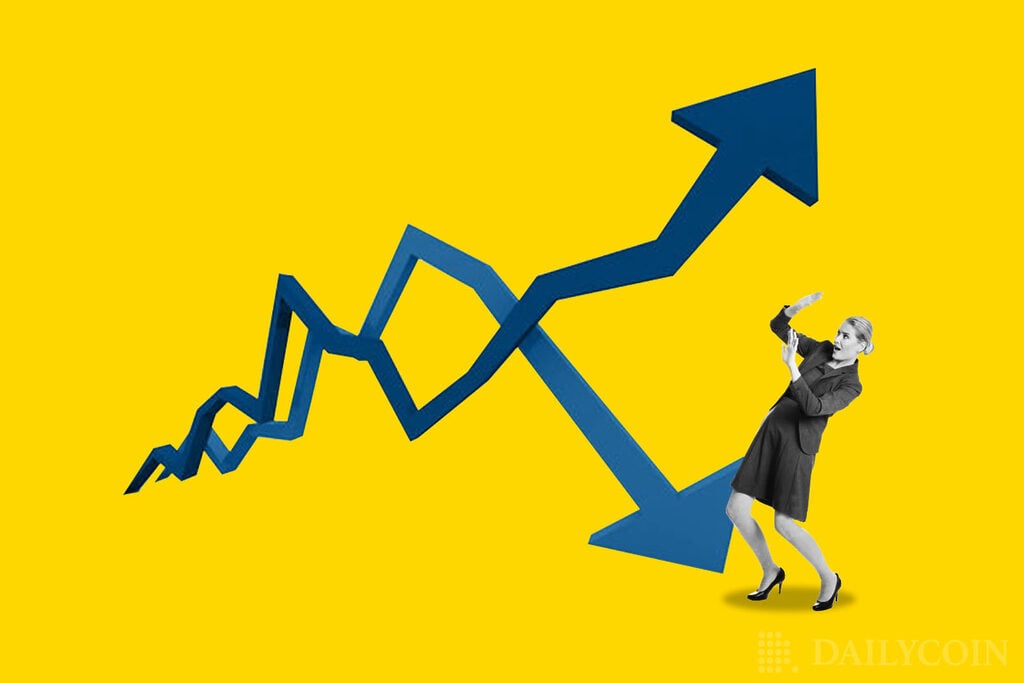 The general crypto market has been relatively static over the last couple of weeks, with no major price swings either way. The only time significant price fluctuations took place was on October 14th, when the United States revealed its economic data, leading to a brief spell of excitement in which the price of Bitcoin (BTC) plunged and rallied again within an hour. 
Bitcoin has undergone a roller coaster of developments in the past week, largely due to correction after the U.S. announced its inflation numbers for September. However, despite the brief, sharp fluctuations, it appears that the leading digital currency is once again on stable, showing minimal signs of volatility.
With the market in near-stasis, insights from on-chain analytics firm Glassnode suggest that the crypto market is like a "coiled spring" bracing for a burst of volatility. 
Bitcoin Price Consolidation Has Traders Dreaming of Breakout
The Bitcoin market has been almost too static in terms of the weekly BTC chart. Having lost more than 50% of its value in the first half of 2022 due to highly volatile conditions, the past couple of months have played host to an unusual lack of volatility. 
Glassnode highlights that Bitcoin's price action remains relatively tight, underlining that almost "all of the extreme prices of the weekly range" were reached in a 24 hour time frame. At the time of writing, BTC is trading at $19,650.54, and is up by slightly less than 1% for the day as it looks to break through the $20,000 key resistance level.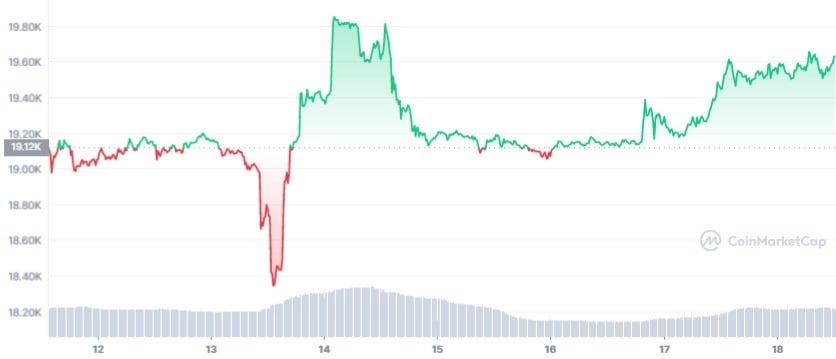 Glassnode remarks that it is highly unusual for BTC's price action to reach such low realized volatility. The analytics firm suggests that all prior instances of low realized volatility were preceded by "a highly volatile move." 
Despite this, Glassnode adds that volatility is brewing from off-chain Bitcoin markets, and largely from the derivatives market. Short-term options pricing suggests that volatility has already hit an all-time low at 48% this week. Historically, when this has happened, massive volatility has followed shortly after, often compounded by the deleveraging of the DeFi and derivatives markets.
The Bitcoin market has been in a downtrend for almost a year now, losing 71.58% of its value since its 2021 all-time high.
In examining the behavior of HODLers, it is clear that these devotees are steadfast in their commitment to hold their bitcoin for the long term. According to Glassnode, the amount of bitcoin lost and trapped out of circulation in cold storage is at a 5-year high. The metric accounts for 7,554,982.124 BTC, meaning that more bitcoins are currently off the market than before late 2017.