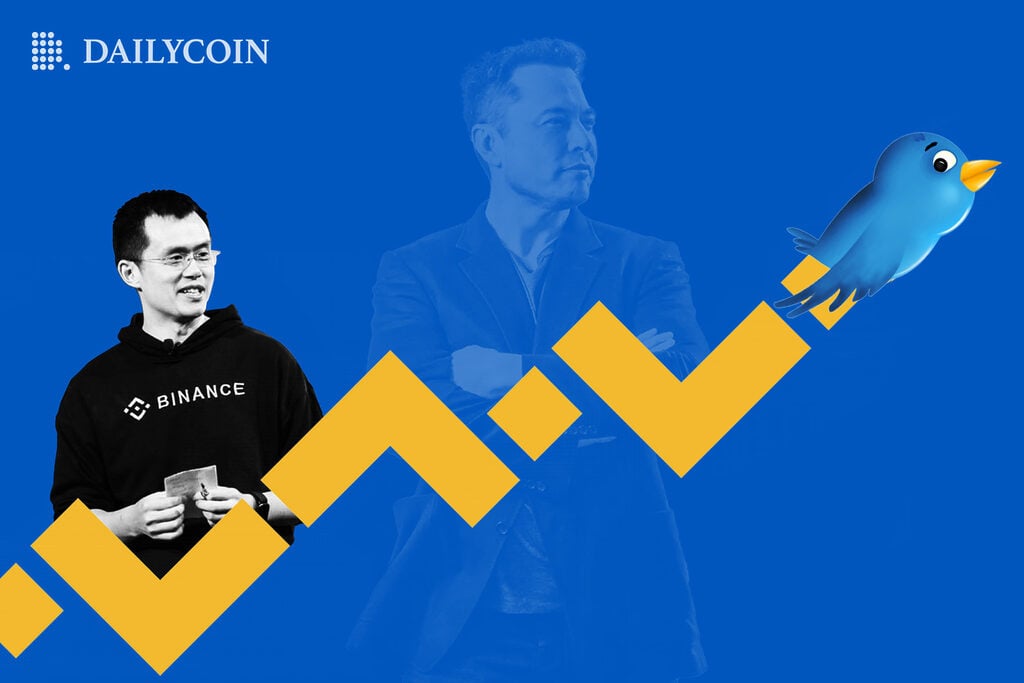 According to Coinmarketcap, $BNB attained highs of $334.38, which represents its best output since mid-August.
A rumor spread earlier this week that Binance contributed $500 million to Elon Musk's takeover of Twitter.  In a recent tweet, the Binance CEO confirmed the speculation. 
$BNB's recent gain can be attributed to Binance's other efforts as well, including its recent BNB burns and international expansion.
$BNB has enjoyed accelerated growth in the last 72 hours following the completion of the Twitter acquisition by Elon Musk. According to Coinmarketcap, $BNB attained highs of $334.38, representing its best output since mid-August. 
The reason for this positive market performance within this period coincides with Binance's support towards the Twitter takeover deal. Recall that last Friday, when news about the completion of the takeover deal of Twitter by Elon Musk hit the media space, rumors emanated that Binance also contributed $500 million to the course. 
Consequently, speculation continued to drag on about Binance's involvement until the words of Binance CEO Changpeng Zhao ended them. While Binance's participation in the takeover was first revealed in May, an SEC filing listed Binance as one of the 19 entities Musk worked with. 
In a Tweet, the CEO of Binance referred to the assistance as a "small contribution to the course."
A small contribution to the cause. https://t.co/xD9XZxOWfL

— CZ Binance (@cz_binance) May 5, 2022
"We are excited to be able to help Elon realize a new vision for Twitter." We are aiming to play a role in bringing social media and Web3 together to broaden the use and adoption of crypto and blockchain technology," Zhao said.
Other Factors that Possibly Contributed to the Growth
However, the completion of the takeover deal shouldn't take the full glory for this sudden growth of $BNB. It's fair to say that the $BNB's recent gains come as a result of the other efforts of Binance as well.
About two weeks ago, the cryptocurrency exchange announced the completion of the 21st $BNB burn, which comes off the Pioneer Burn program. The interval burning of $BNB is aimed at reducing the token's volume in circulation to raise price stability. 
In addition, the exchange's expansion into Cyprus and its opening of offices in New Zealand contributed to the growth. The $BNB token market cap currently reads $53.39 billion, up from $43.54 billion on October 4th.
Several weeks ago, $BNB experienced a decline in its price and market cap due to the BNB Chain hack, which siphoned about $110 million from the blockchain.