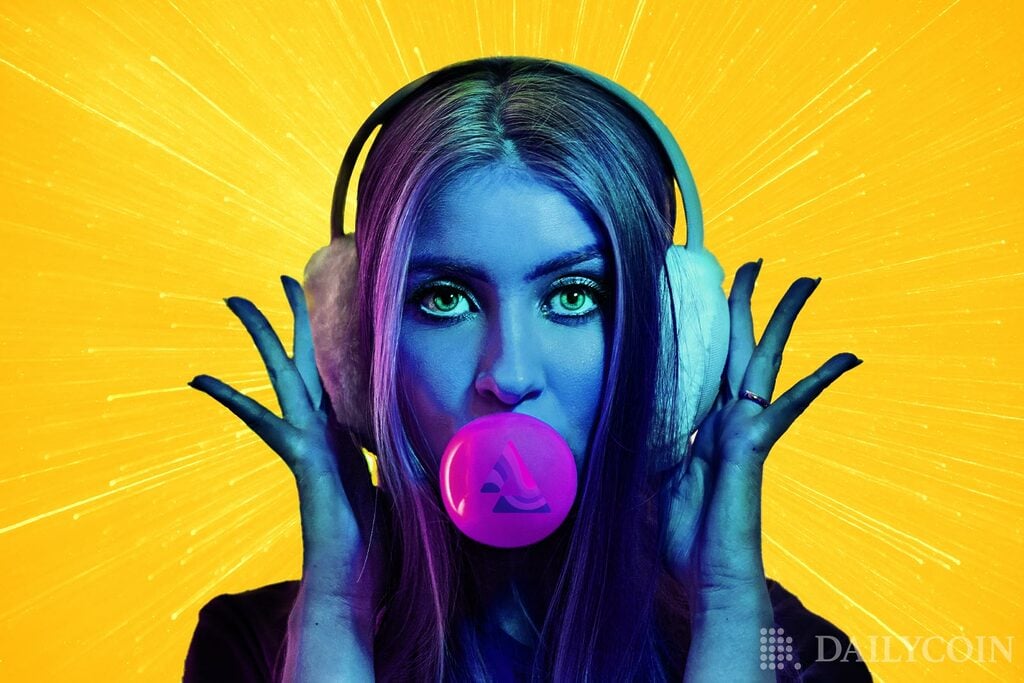 The most popular decentralized music streaming platform, Audius (AUDIO), is unphased by the malevolent bear market. As CEO Roneil Rumburg explained the situation, Audius Network has seen "growth continuing through this market cycle of sorts because the average Audius user is not even aware the crypto is there." Thus, this allowed the Audius Project to reach an important milestone of 7.5 million active monthly users worldwide.
Audius (AUDIO) Shows Support for Musicians
The irony surrounding the music industry is beyond belief. Independent artists who sign with major labels are usually lured into massive loans, which are hard to pay back even with a couple of Platinum albums in a row. As if that wasn't enough, major labels tend to take out life insurance on their roster members.
On the other hand, going independent might be trendy, but it comes with its own hardships. As music streaming giants like Spotify & Apple Music continue ripping off independent artists without much remorse, musicians around the globe are looking for a decentralized solution.
With a rather unconventional approach to the crypto world, Audius (AUDIO) music streaming platform might be a safe place for independent musicians. Ultimately, it's one of the rare breeds of crypto platforms that are almost immune to the crypto bear market.
Beyond that, Audius (AUDIO) has launched a contest for artists to upload their videos during the creative process. The only requirement is that a contestant needs to subscribe to Audius on Reddit. Moreover, the music streaming platform launched a grant system where upcoming artists can apply and receive a grant to fund album recording, setting up gigs or music videos.
This is so good guys! Nice improvement.

This is sth that shows how @AudiusProject @audiogrants is awesome.

Keep rockin' fam#audius #$AUDIO #grants #web3 #music #janlarz https://t.co/9rMFlWGcJN

— jan larz music (@jan_larz) September 24, 2022
The $6M Hack and a Full ATH Retrace Didn't Stop Audius
As previously reported, the Audius (AUDIO) music network suffered a $6 million hack, which was 18M of $AUDIO tokens at the time. At the time of publication, Audius (AUDIO) trades at $0.210593, according to CoinGecko. Almost fully retracing its ATH at $4.95 over a year ago, the decentralized music coin underwent another 24.9% decline since last month. However, crypto analysts at Broski Crypto see a sound opportunity.