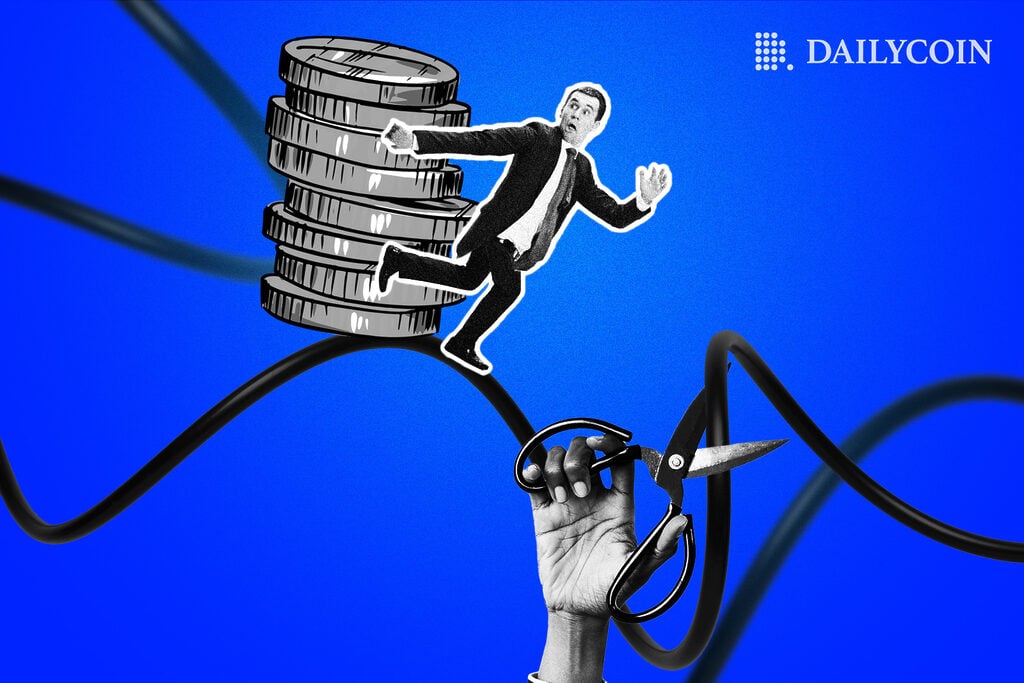 Crypto payment platform Wyre has imposed an up to 90% withdrawal limit on its users.
The company said this move is "in the best interest of our community." The firm is "exploring strategic options" to better "navigate the current market environment."
Wyre CEO Yanni Giannaros has changed positions and is now Executive Chairman.
Leaked Giannaros' internal letter to employees suggests that the company plans to shut down its operations in the coming weeks.
Crypto payment platform Wyre has changed its withdrawals policy, allowing users to take out no more than 90% of their funds.
Wyre said that the move to impose withdrawal limits is "in the best interest of our community" and is part of the company's plans to explore "strategic options" to better "navigate the current market environment."
"We sincerely appreciate the support and positive sentiments from our community as well as the crypto ecosystem at large as we pursue options that will enable Wyre to flourish. Our operations continue and we will share information with the community as it is available," Wyre said on Twitter.
The company also announced that its CEO Yanni Giannaros has moved to the Executive Chairman position. Former Chief Compliance Officer and Chief Risk Officer Stephen Cheng have become the interim CEO.
Wyre, founded in 2013, was close to being acquired by e-commerce startup Bolt for $1.5 billion in April last year. However, the current bear market made Bolt scrap those plans in September.
According to some reports, the failed deal has made Wyre make the decision to shut down in the next coming weeks. Though the reports are unconfirmed, the former CEO Giannaros told employees in an internal company letter that they should "brace themselves for the fact that we will need to unwind the business over the next couple of weeks."
Wyre's troubles have been escalated by MetaMask removing the crypto payments platform from its mobile aggregator, which allows users to buy crypto directly from the wallet. MetaMask announced the news last Thursday and warned users to "please do not use Wyre."
It's unclear whether Wyre is actually shutting down. But that wouldn't be a surprise since crypto volumes have crashed dramatically since last year.
Wyre has been one of the largest crypto payment platforms in the last few years. Their seeming inability to weather the current crypto market tells a lot about the conditions crypto companies face.