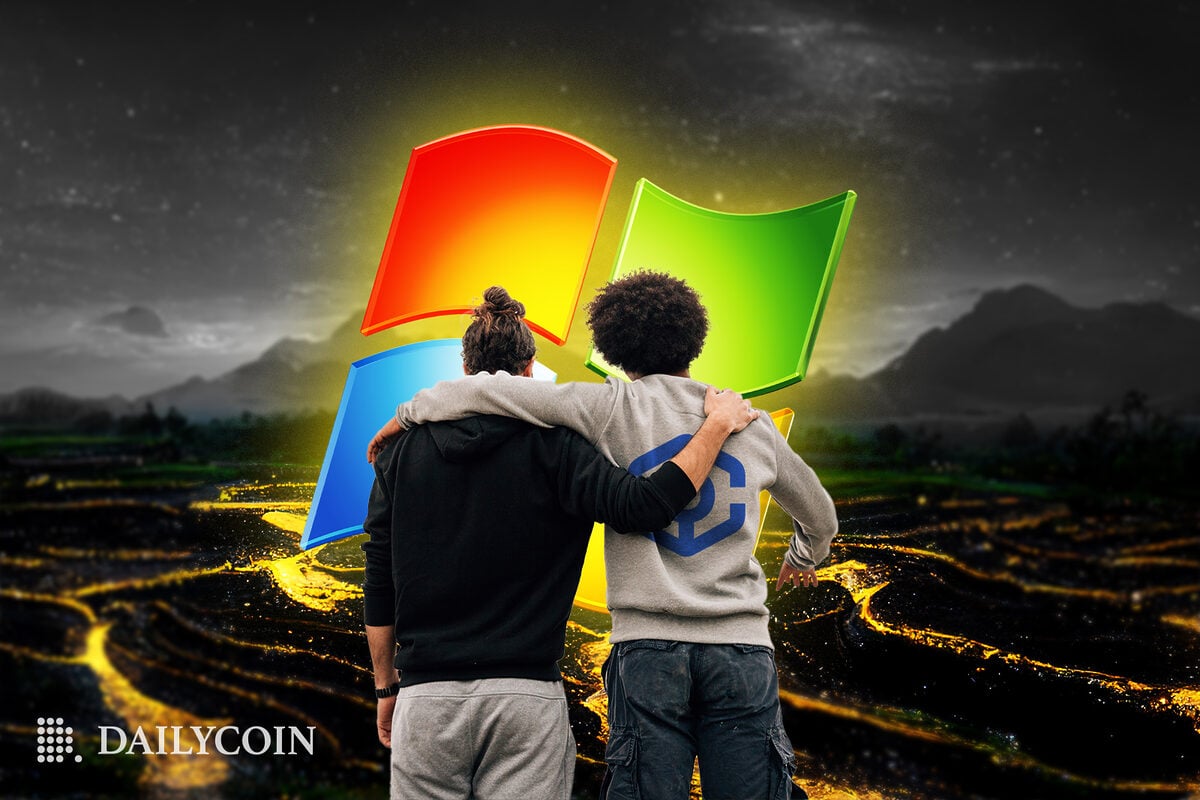 Web3 infrastructure provider Ankr has partnered with Microsoft to offer enterprise node hosting service.
Microsoft will integrate Ankr's blockchain infrastructure into its Microsoft Azure Marketplace to help developers scale their applications.
Ankr (ANKR) rallied by 60% at the news, reaching highs of $0.05321 for the first time since August 2022.
Ankr, the leading Web3 infrastructure provider, has announced a partnership with Microsoft to offer an enterprise node hosting service, resulting in its native token ANKR spiking by 60% in 24 hours.
Ankr and Microsoft Team Up for Enterprise Services
In an official press release on Tuesday, February 21st, Ankr announced a partnership with Microsoft to see the Web3 infrastructure provider offer a node hosting service for enterprises and organizations needing access to blockchain data.
As part of the collaboration, Microsoft will integrate Ankr's blockchain infrastructure into its Microsoft Azure Marketplace. By doing so, Microsoft will offer "global, low-latency blockchain connections for any Web3 project or developer."
On the other hand, Ankr will upgrade its load balancer to use Azure-based routing solutions. This upgrade will allow Ankr to further scale its transactions processes by efficiently routing Remote Procedure Call requests to the best-suited nodes.
Microsoft's Growing Trust in Web 3 and Blockchain
The partnership with Ankr is not Microsoft's first foray into the Web3 and blockchain space. Last year, Microsoft led a $20m funding round for the decentralized data platform Space and Time and pushed to bring DevOps discipline to Web3.
By partnering with Ankr, Microsoft looks to help "developers and organizations are exploring how Web3 can help solve real-world business challenges" access blockchain data in a reliable, scalable, and secure way.
Reacting to the partnership, Chandler Song, Co-Founder and CEO at Ank, said it is "a critical step in bringing blockchain infrastructure to a growing sector of the digital economy."
The Microsoft and Ankr service will allow crypto and Web3 companies to deploy smart contracts, relay transactions, and manipulate blockchain data. Song claims the solution will be the "most powerful" infrastructure product for Web3 projects.
ANKR Responds to the News with a 60% Rally
The partnership with Microsoft represents a huge milestone for Ankr, and the native token (ANKR) of the decentralized blockchain infrastructure provider reacted positively to the news, rallying as much as 60% interday.
The 24-hour price chart for Ankr (ANKR). Source: CoinMarketCap
The rally makes ANKR the top crypto gainer today as its price soared from $0.03298 to $0.05321 for the first time since August 2022. ANKR trades at $0.05012 and is ranked the 86th largest crypto with a market cap of $484.2 million.
On the Flipside
Despite its growing interest in Web3 and blockchain, Microsoft has banned crypto mining from cloud services.
Why You Should Care
While the partnership is a huge win for Ankr highlights the growing integration of the decentralized web and blockchain technology by tech giants. 
Read more on Microsoft's move into web3 below:
Microsoft Backs Korean Blockchain Gaming Studio, Wemade, in $46 Million Investment
Space and Time Secures $20 Million Strategic Funding Led by Microsoft's Venture Fund