Leading web 3 infrastructure provider, Ankr, has launched a 2.0 network to decentralize web 3.
In line with its decentralization plans, Ankr has introduced ANKR staking, allowing stakers to earn rewards across all RPC requests.
Following the launch, the investment arm of Binance announced a strategic investment in Ankr.
The Binance announcement has driven the price of ANKR up by more than 50% to hit a new three-month high.
Ankr is a decentralized Web3 infrastructure provider. The protocol is built to help developers, decentralized applications (dApps), and stakers on 50 different Proof-of-Stake networks interact easily with an array of blockchains.
The project is perhaps most famous for its Remote Procedure Calls (RPCs), which give users access to data from multiple chains. In addition, Ankr is responsible for building some of the core infrastructures of the BNB Chain and introducing BNB Liquid Staking.
Ankr currently supports 24 different networks, with over 39,000 distinct developers leveraging the network's infrastructure. In addition, Ankr receives 7.2 API requests daily, making it the leading web 3 infrastructure provider. 
The native token of the protocol, ANKR, facilitates all activity on the network. ANKR is used to pay for requests to blockchains, reward independent node providers for serving requests, and reward ANKR holders for staking their ANKR to full nodes.
Ankr has recently enjoyed significant developments that have driven up the token's price. On Wednesday, August 10, Ankr announced it has integrated staking into the protocol as part of a move to decentralize node infrastructure. 
The launch of ANKR token staking now allows Ankr users to operate full archive nodes on blockchains through the Ankr network. Like other staking services, they will also earn a portion of the fees paid to node operators.
Developers building on the Ankr blockchain must stake 100,000 ANKR worth about $3,200 to their nodes before they can serve remote procedure call (RPC) traffic. Regular token holders can also support individual node providers by staking their ANKR.
Just days after Ankr announced the staking service, Binance's VC investment arm – Binance Labs, announced a strategic investment in Ankr. The investment amount received from Binance was undisclosed. 
Ankr has announced that the funds will be used to expand the RPC service while building out its Web3 developer suite. This includes Liquid Staking DK, Web3 Gaming SDK, and Application Chains as a Service.
These developments follow Ankr's recent launch of Ankr Network 2.0 to create a "decentralized marketplace for Web 3.0 infrastructure."
The Binance announcement ignited Ankr's biggest rally, causing the ANKR token to rake up more than 50% gains in two hours. The rally sent the price of ANKR as high as $0.05625 for the first time since May 8.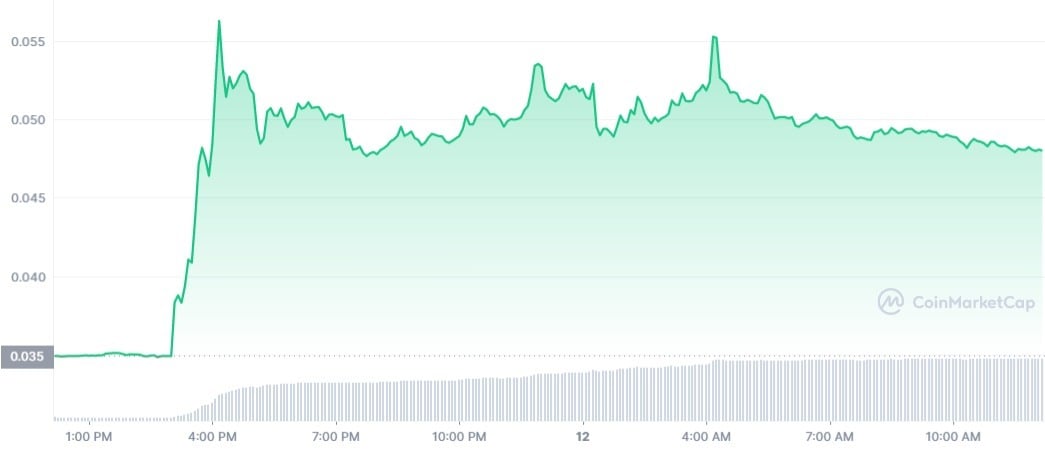 ANKR is up by 44% in the last 24 hours and over 80% in the last 30 days to move into the top 100 cryptos ranked by market cap. Ankr is now ranked 91st, with a market cap of $468.5 million.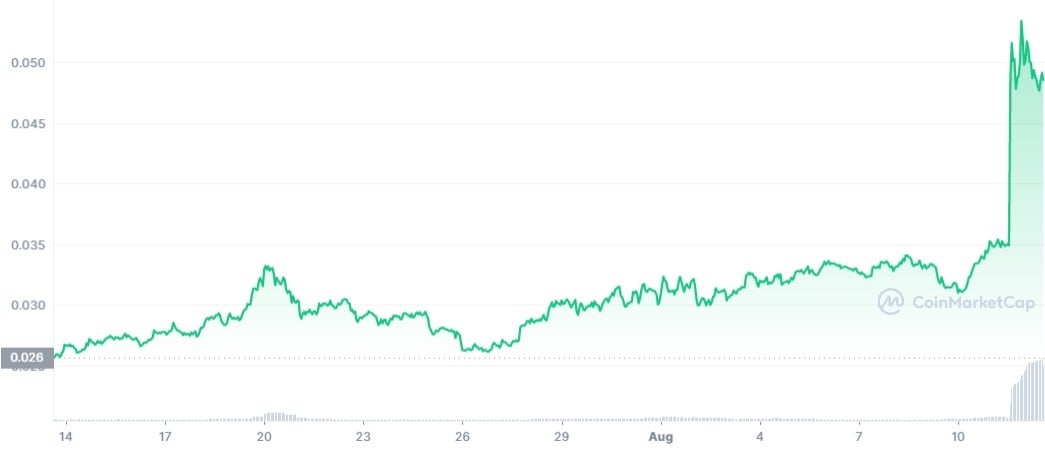 The development of Ankr 2.0 is still in the works. Ankr is already in the process of transitioning its operations to a new Decentralized Autonomous Organization (DAO) framework to promote consensus-based decision-making.
In addition, Ankr has announced that it will launch a full suite of decentralized products and services that will serve as critical infrastructure for Web 3.0 growth. 
The Ankr team has said that they are working to produce innovative educational content to boost web3 accessibility. However, Ankr has not listed an exact date for the launch of these new features.
Ankr's RPC public domains were recently hijacked by a group of hackers who used them to run phishing attempts on Polygon and Fantom networks.
Ankr has built one of the biggest, fastest-growing communities in the crypto space. Community members fondly refer to themselves as Ankbassadors. 
Ankbassadors see Akra as a top project and are dedicated to ensuring the growth of the project. Reacting to the Ankr 2.0, one Ankbassadors, @OgarRuth3, wrote:
@ankr has recently introduced its users to a number of exciting developments and updates, and now there is a new upgrade with Ankr 2.0
Ankr 2.0 is filled with products and services to serve a unique infrastructure behind #Web3 growth in a decentralized way.
#ankbassadors pic.twitter.com/vOQA2zmOvh

— Ruthie~Steve (@OgarRuth3) August 12, 2022
Speaking on the benefits of Ankr staking, @Empclintonian wrote:
Some of the benefits of Ankr staking
1. Experience a new kind of staking
2. Boost web3 integration and adoption
3. Own & Govern a foundational layer of web3
Will be explaining the benefits of Ankr in our next class, stay tuned.#ankr #web3 #ankbassadors

— Clintonian.eth (@Empclintonian) August 12, 2022
Very bullish about the prospects of ANKR, @RohanRafi5 wrote:
Ankr has built out the largest global node network in the industry, creating the foundation for the future of Web3. The fundamental role Ankr plays in the growth of web 3 could see the protocol become one of the biggest crypto projects as the adoption of web 3 rises. With the launch of staking on the network, Ankr is only billed to grow even more.