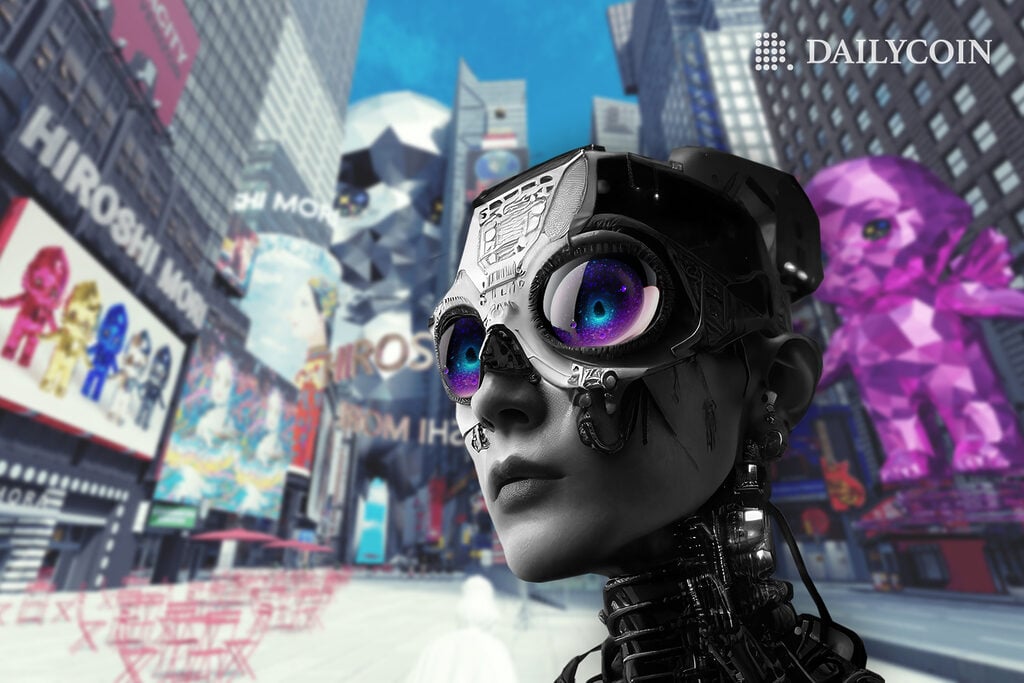 Animoca Brands Japan, a strategic subsidiary of Animoca Brands, has shared that it made a strategic investment of ¥100 million, or approximately $773,996, into Psychic VR Lab's ¥1 billion fundraising round in December last year. 
Considering Psychic VR Lab's role as a leader in Japan's extended reality (XR) space, Animoca Brands saw it fit to contribute to building the project. The investment will lead to more collaborations in the future and building the infrastructure for the 'Real Metaverse.' The investment could be a part of the company's proposed $2 billion fund to invest in upcoming metaverse projects.
Psychic VR Lab's Real Metaverse
Animoca Brands Japan's investment reportedly followed a previous collaboration with Psychic VR Lab in June 2022. The two companies jointly presented an XR NFT Art Exhibition leveraging XR technology. The exhibition showcased Japanese art and culture by overlaying artists' creations over a virtual New York City cityscape. 
Masahiro Yamaguchi, the CEO of Psychic VR Lab, commented in a press release that the investment from Animoca Brands would significantly accelerate the creation of the 'Real Metaverse' through their platform STYLY. 
STYLY is Psychic VR Lab's flagship VR creative platform that allows artists to express creativity in the third dimension. Creators can make various spaces, render ideas, and extend their creations into virtual reality. The app has been used by over 50,000 artists worldwide and amassed over five million downloads. STYLY has become an essential part of the infrastructure in the Japanese XR space. 
Kyoya Okazawa, the co-founder of Animoca Brands Japan, highlighted the role of XR technology in expanding real-life experiences. Okazawa added that XR technology could redefine the value of urban spaces, parks, and atriums, by extending it into virtual reality while preserving the real-life experience. 
The co-founder asserted that the possibilities with XR are immeasurable. He highlighted that media and entertainment outlets could break into our reality with XR technology. Okazawa shared that the partnership with Animoca Brands will help them create new user opportunities by connecting their extended reality technology with the Web3 ecosystem.
Masahiro Yamaguchi later affirmed in the press release that XR and Web3 could change the structure of modern society by evolving people's lifestyles. The CEO shared that they hope to play a role in helping society transition into virtual reality and Web3. 
Animoca Brands has been continuously building the space with its contributions and resources. The Web3 leader also recently announced $358 million and $110 million in fundraising in January and September, respectively.
The venture capitalist contributed $10 million to the Web3 Industry Recovery Initiative led by Binance.