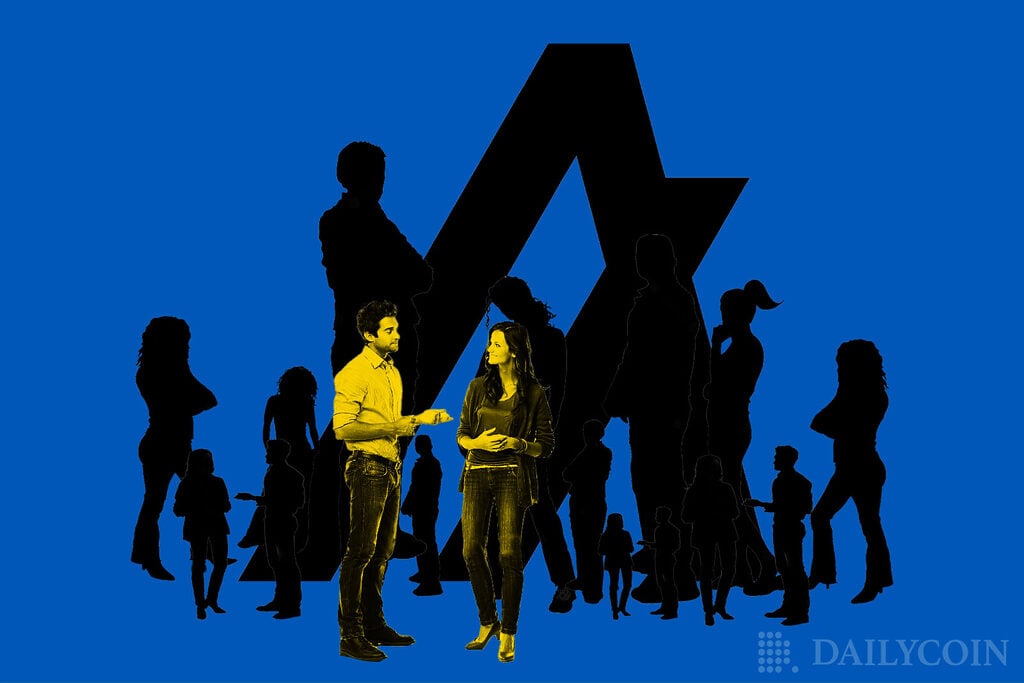 Liquidity injection into Layer 1 blockchain ecosystems has surged over the last seven days, bolstered by an announcement that cryptocurrency investment firm Hivemind Capital deployed $25 million into Algorand (ALGO) DeFi programs. The new money inflow has helped boost DeFi activity on Algorand. 
According to an announcement on October 14, Hivemind Capital deployed 80 million ALGO tokens into various DeFi and governance programs across the Algorand ecosystem.
At the current price of $0.32 per ALGO token, Hivemind's investment exceeded $25 million. The venture capital company's announcement highlighted its commitment "to supporting and building a vibrant DeFi ecosystem on Algorand."
Following the news, Algorand's social activity spiked by 1,220% over the last seven days, as it peaked at 12.78 million, according to data shared by crypto social intelligence firm LunarCrush. LunarCrush noted that the surge in social engagement meant ALGO piqued the curiosity of a large part of the cryptocurrency community.
Algorand DeFi TVL Hits New ATH
Following the VC boost, the total value locked (TVL) in DeFi apps on the Layer 1 protocol reached a new all-time high, eclipsing $274 million at the time of writing. According to data shared by DeFiLlama, the TVL on Algorand has bounced 53.95% over the last seven days. The new boost has also benefited a number of DeFi protocols based on the Algorand blockchain. 
In addition to that, Algorand-based decentralized exchanges (DEXs), including Pact and Tinyman, have jumped to double digits in TVL over the last 24 hours alone. AlgoFi, a lending protocol that allows users to lend various Algorand-based cryptos to earn interest, surged by 16.82%.
The native token of Algorand, ALGO, also reacted positively to the  VC boost by Hivemind. The ALGO price rallied by more than 10%, trading at $0.32 within a 24-hour timeframe, helped by the overall crypto market recovery. 
In comparison, the TVL on Avalanche has plummeted by 86%, while Solana has dropped by 85%.
With global macroeconomic upheaval not slowing down, it might be hard for Algorand to continue developing at the same velocity in the future. 
Algorand (ALGO) piqued the cryptocurrency community's interest after securing several interesting partnerships. After hitting the headlines last year for accepting Bitcoin as legal tender, El Salvador chose Algorand as its official blockchain partner. Plus, the Italian Central Bank plans to utilize the Algorand blockchain for its central bank digital currency (CBDC). The FIFA+ Collect launched on Algorand on September 22 and will likely increase user activity on the ecosystem, given the upcoming 22nd edition of the FIFA World Cup later this year.