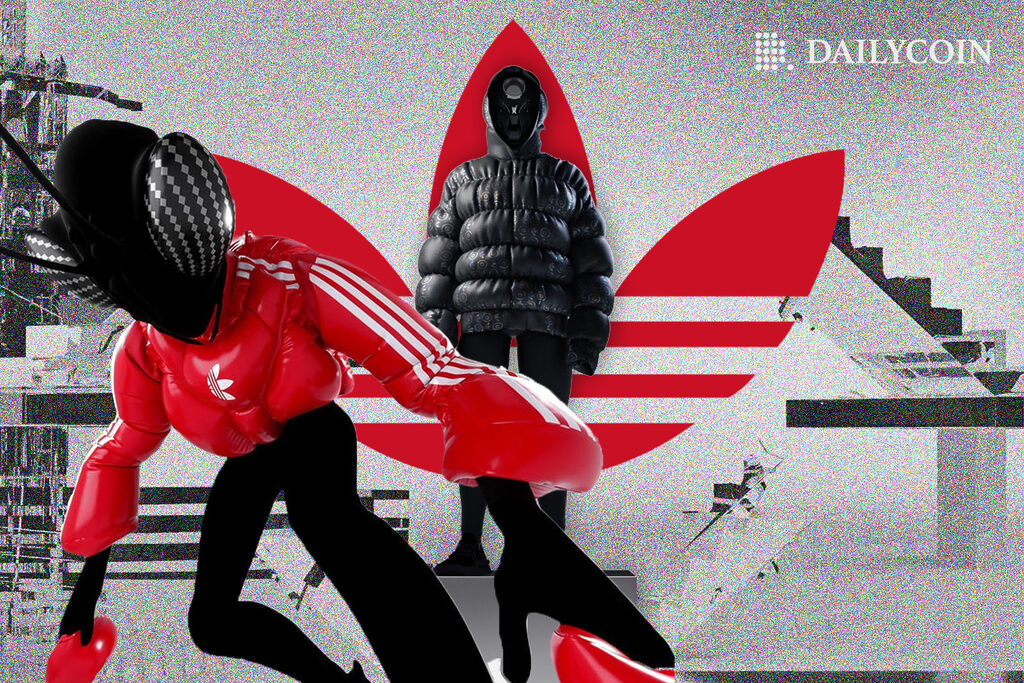 Adidas is embracing Web 3.0 by releasing an Ethereum-based NFT collection called the "Genesis Collection." The new collection of digital wearables is designed to clothe virtual avatars.
Digital Wearables Collection
The German sportswear behemoth debuted with its first digital wearables collection, consisting of 16 items: biker jackets, hoodies, and puffer jackets. The brand's /// Studio (Three Stripes Studio) developed the collection.
Every piece in the latest NFT offering is designed to be worn by virtual avatars. They are accessible through a PFP dressing tool and are interoperable across different metaverse environments.
Owners of the 'Adidas Originals: Capsule NFT Collection,' launched in May 2022, will be able to generate at random one of the 16 new digital wearable NFTs to replace their Capsule NFT by 'burning' it. Anyone else interested in the 'Virtual Gear' collection can purchase the virtual goods through the NFT marketplaces.
As a bonus, community members who additionally own a compatible partner collection NFT, such as BAYC, MAYC, or Inhabitants, will be able to 'dress up' their NFT with virtual wearables from the new collection, using a PFP Tool that will be available soon.
It is not Adidas's first attempt to enter the Web 3.0 sphere. In 2021, Adidas acquired land inside the virtual world of The Sandbox and launched an NFT collection in collaboration with Punks Comics, Gmoney, and Bored Ape Yacht Club.
More Fashion Labels Are Embracing Web 3.0
Adidas is not the only fashion brand that is interested in Web 3.0. PUMA, Prada, American Eagle, and Tommy Hilfiger are the latest brands in the fashion retail industry including NFT and related technologies. 
Louis Vuitton released Louis The Game, a puzzle adventure game in which players can collect NFTs. It marked the company's first very serious effort into Web 3.0.
In 2021, Nike, one of the strongest digital fashion brands in the metaverse to date acquired RTFKT Studios, which has a strong presence in the NFT community. The acquisition gave Nike access to a premier digital fashion brand and the metaverse-ready CloneX avatars.
Adidas is catching up with its most prominent competitor, Nike. The latter established a strong presence in the digital world and successfully embraced NFT technology. Nike and Adidas have been locked in a fierce rivalry that has influenced the athletic wear industry for nearly 60 years. They have attempted to out-design and out-recruit one another to dominate the now $310 billion global sporting goods market.
The initial buzz around NFTs is decreasing. However, technology is finding its place in the gaming and metaverse industries. Having an underlying use case makes the value of the digital collectible stable. As the tech world is awaiting the coming of the metaverse, avatar clothing and fashion might become essential aspects of fashion businesses.