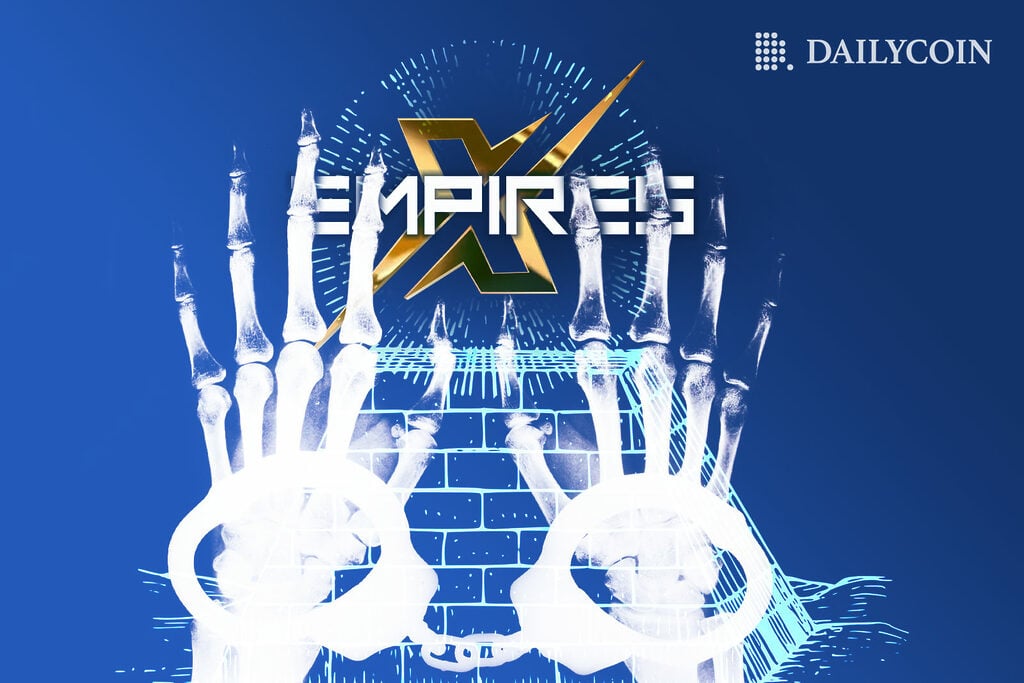 Joshua Nichols, the 'head trader' for EmpiresX has been sentenced to more than four years in prison.
Fellow co-conspirators Emerson Pires and Flavio Goncalzes relocated to avoid sentencing.
EmpiresX claimed investors could receive a 1% daily yield, but it was actually a Ponzi scheme.
Joshua Nichols, the alleged 'head trader' for EmpiresX, has been sentenced to 51 months in prison following his guilty plea on September 8th.
Nichols and his co-conspirators, who have now fled from Florida to Brazil, created the EmpiresX 'cryptocurrency platform' in 2020. EmpiresX touted 'daily profits of one percent earned by a trading "bot" or Nicholas' manual trading'.
This was actually just another Ponzi scheme. The 'trading bot' was completely fraudulent. The scheme worked by luring investors with the promise of daily profits, and early investors were in fact paid with the deposits of later investors. The scheme continued until withdrawals could no longer be completed, and the pyramid collapsed.
The defendants did transfer $1 million into a brokerage account and lost some money through bad trades. However, they also "misappropriated large sums of investors' money to lease a Lamborghini, shop at Tiffany & Co., make a payment on a second home, and more" according to the SEC.
The Commodity Futures Trading Commission (CFTC) claims that over $41.6 million was accepted from investors by EmpiresX. However, the United States Department of Justice states that approximately $100 million was amassed from investors.
EmpiresX gained investor confidence with a series of fake claims. They claimed that EmpiresX was registered with the SEC as a hedge fund and that Nichols himself was a licensed trader – omitting the fact that he actually was suspended by the National Futures Association from trading because he misappropriated customer funds earlier in his career.
Carolyn Welshhans, Acting Chief of the SEC Enforcement Division of Crypto Assets, said in a summary:
"The defendants allegedly engaged in an unregistered offering with a slew of fraudulent statements designed to lure investors with the prospect of seedy daily profits. The SEC's investigation has uncovered the steps the defendant took to conceal their alleged fraud, and today's action serves to protect investors by bringing that misconduct to light."
In what has been described by some as another massive Ponzi scheme, FTX founder Sam Bankman-Fried claims he did not 'knowingly commingle funds' in a recent interview.